The Ultimate Guide to eCommerce Website Maintenance
The ultimate guide to what? You read it right! Website maintenance is something which is out there and all the owners who wish to stay in the business for long are already implementing such housekeeping activities on a periodical basis.
Just like your favorite 4-wheeler, a website requires maintenance as well. Why would it not? Its not exactly a simple entity is it? Especially with the complexities and the GBs of data an e-commerce website can hold, regular website maintenance is more or less a foregone conclusion; a necessity if you want to label it that way.
Unless of course if you want to lose visitors and are just doing business for the sake of it. However, that is not the case for most of us.
In an online business, you're not just selling products or services, you're selling an experience. It's a place where everyone's hard earned money is involved; hence the margins for error are too thin. There's a good reason why companies and top brands have now started to spend big on website maintenance services.
This is Where you Need to Have a Website Maintenance Guide. Here's How:
Domain Name Review
Website Account Information Review
Content Refinement: Stay in Touch with Current Trends.
Create Website Backup
Keep Website Load Speed Under Check
Review Website Design
Review Website SEO
Review and Tweak Meta Content
Monitor 404 Errors Regularly
Test Browser Compatibility
Website Security
Check and Re-Check Every Website Link
Miscellaneous
Let's Discuss Each Point in Detail
1) Domain Name Review
This is one of the most obvious yet the most overlooked facets out there. You buy a domain name, you build a website, you get customers and everything's all rosy and merry; but you forget the most basic essential – the domain name.
Unless you have it on an auto renewal system wherein you've uploaded your bank/card details, you will have to keep a track of the timelines.
You might get timely warnings too if you're lucky, but not always. Your domain is everything – if it is taken away from you, you will lose your customer base which is what a company is built on.
2) Website Account Information Review
Do you even remember the password of your brand LinkedIn account? You deem it not be important as of now; however, one day it might of good use when it comes to hiring credible employees.
Not just that, but there are some many credentials you need to be wary of once you open an e-commerce store. And first things first, every single one of them needs to be under your control; not your web developers, not your marketing agency – just you!
It would be beneficial and convenient for you if you keep them in one place rather than scattered. Here are some important ones you should keep a note of:
a. Website domain name credentials.
b. Hosting credentials.
c. Admin access info.
d. FTP access info.
e. 3rd party extension account access if applicable.
f. Social media profile credentials.
g. All company and employee e-mails.
h. CRM account info.
This is why it falls at the top of website maintenance checklist.
3) Content Refinement: Stay in Touch with Current Trends.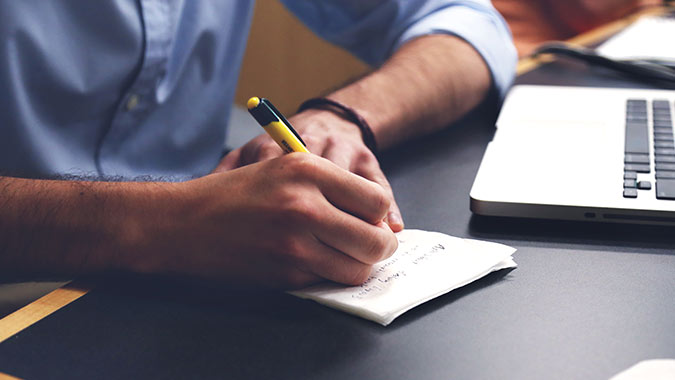 "Stop writing about everything. So many brands create content and try to cover everything, instead of focusing on the core niche that they can position themselves as an expert around. No one cares about your special recipe… Find your niche, and then go even more niche." – Joe Pulizzi.
This is kind of a no brainer. And we're not just talking about 'words' here; content includes text, images and videos as well. Basically everything a user can see or read or interact with.
This will make sure that your SEO game is always on point as unique content is a major ranking factor when it comes to SERPs. Also, you need more users to come in, right? Hence, you ought to keep it fresh, fun and entertaining.
You can't talk about black Friday and Christmas sale whole year, can you? You get the gist! However, make sure you don't overdo this step. Update your content judiciously i.e. whenever the need arises, after every 4-5 months on average.
4) Create Website Backup
Know how it feels when your hard disk goes corrupt and you've failed to take a backup? Imagine the same thing with a website which contains bundles of data, not just about products or services but invaluable customer related data as well.
Every sale made, average basket size, user credentials and a lot more – make sure that you have a backup of everything.
5) Keep Website Load Speed Under Check
This is one of the key parameters of ecommerce website maintenance. Why? Because it directly affects customer behavior. A website which takes time to load will drive customers away on a daily basis. And no one wants that tag right?
Because load speed depends on a wide array of parameters, you always have to stay on your toes. Check the size of the images on your home page or the landing page, check the weight of the content that has been uploaded, ask your employees to check the speed on different devices and browsers and so on.
As and when the website gets stronger and larger, the code gets heavier especially with the influx of added data and images etc. In all the cases, a reliable Magento 2 development company can help you to optimize your website to provide your end users with the best user experience.
6) Review Website Design
"If there's one thing you learn by working on a lot of different Web sites, it's that almost any design idea–no matter how appallingly bad–can be made usable in the right circumstances, with enough effort."  ― Steve Krug.
Design is something that never stays constant, nor should it. It keeps on changing as the seasons pass by.
Also, your website demographics and the kind of audience you're targeting also keeps on changing. You will cater to a different age group sometime in the future and your city locations might change as well.
This will change the way you want to showcase yourself to the world. Hence, you need to constantly review your design quotient. This is where a new pair of eyes will help; take as many different opinions as you can.
Also, you will want your website to stay in line with the international Webdesign trends so that the audience base feels a better connect. If the audience is happy, you're on the right path.
You may even want to partner up with a credible eCommerce website design company if you're feeling short of ideas.
7) Review Website SEO
Always stay updated with the SEO status of your website. It doesn't matter if you're getting it done in-house or have joined arms with a professional SEO agency; website maintenance is just as important. See how important seo is for any eCommerce website.
For an e-commerce website, SEO means everything unless you're being backed by big investors.
SEO or search engine optimization is what drives customers to your website in an organic manner. It is what helps define your website visibility and online presence. Do take note of the fact that SEO is not a one-day process; it is a slow and gradual process.
However, it is something that is necessary and crucially important. Check the overall SEO health of your website; keep yourselves updated with the latest developments, keep on figuring out what's missing and what is more than can be done.
Make sure you stay well away from black hat SEO practices which might get you penalized sooner rather than later.
8) Review and Tweak Meta Content
Continuing from the last point, keep a check on your meta title, descriptions, tags and keywords. This is the basis of on page SEO and needs to be updated periodically; although, not too often.
Make sure you check the keyword frequency and ensure that it isn't too high. Try and not use the same keywords on every other page; spread it out naturally.
Don't miss writing this meta information for even a single web page. As a standard rule, always remember – never flush keywords just for the sake of it – it will not bear any SEO fruit in the long run; it might even cause some penalizations.
This also includes adding ALT tags for every new image that you upload. ALT tags is basically your way of telling Google that the apparently empty spaces on your web page are actually filled with images and via ALT tags, you can notify Google about the images that are there as the bots can't read them.
9) Monitor 404 Errors Regularly
Taking credible Woocommerce development services is not all bad especially when it comes to this. For an e-commerce website, exhibiting 404 errors is almost fatal.
It can cause Google to downgrade your website within a matter of days and penalize it beyond repair. This will not only tarnish your reputation with the search engines but drive valuable customers away.
It sends a very wrong impression if a user lands on a link that doesn't work or a dead link as they call it. 404 errors need to be fixed right away and should be treated with absolute urgency, which is why website maintenance is so vitally important.
10) Test Browser Compatibility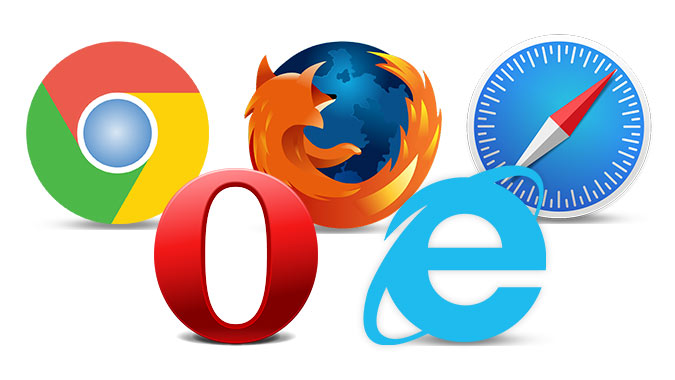 Not everyone uses Google Chrome or Safari. There are 4-5 options in the market which will more or less cover everything; however, you need to be prepared for everything if you wish to run a successful e-commerce business.
By browser compatibility testing, I mean that you should periodically check your entire website on different set of browsers on the lines of how quickly your website is loading, if every feature is still intact, if the content is popping out the way you want to, if the customer needs to zoom in at specific places or not, and more.
Basically, your website should look like an app when opened on a browser on a mobile phone or tablet.
11) Website Security
Website security proudly sits at the top of every ecommerce website checklist. Remember that your website isn't just about you; its about your customers.
Ask yourself:
Do your customers feel secure about buying from you?
Are there details subjected to the utmost level of security?
Are your admin credentials all safe and locked?
Use credible scanning tools in order to check your website for any security pitfalls that might be there. Always go for a detailed security report not just on your website but your server as well.
Do background checks judiciously and don't be afraid to ask questions if you've partnered up with somebody. Since a lot of money is involved given the online business nature, you wouldn't want to be duped off of something you deserve.
Test your website for SQL injection, XSS, malware and similar other shortcomings.
12) Check and Re-Check Every Website Link
This is basically simple – check and recheck to ensure that all website links are working. Internal linking is a big ranking factor when it comes to SEO.
Hence, make sure that all outgoing links have a proper destination. You'll have to keep a check of those 'friend' websites as well. Because if a particular outbound link to a website is dead, you'll i to remove that from your website right away.
And similarly, all incoming links should have a credible source and destination. Remedy any 404 or 301 errors if any.
13) Miscellaneous
a. Check all website forms – do keep on having tests with your forms to check if the data that is being 'input' is reaching to you in a desired actionable format.
b. Review all company contact info – make sure that the company related information that is being showcased on the website is as current as it can be. It includes the address, contact information, landmarks, awards, achievements.
c. Take a look at how actual users are feeling about your website – get as many opinions and reviews as you can. Do a little A/B testing at your end about what is working and what isn't. Keep updating at will whenever necessary.
d. Check and review spam comments and reviews.
e. Keep close watch on Google analytics and webmaster tools for your website.
With all these website maintenance measures in place, your website will run like a well oiled machine. Would you like to add up anything on the list? Post in the comments section below.
If you are looking for a reliable eCommerce website maintenance service provider, contact us today