Having a business isn't enough in today's society. To catch on, it would be helpful if you have a strong digital online presence. You'll need a strong customer base once you create a dedicated website for your company. And a consistent flow of customers is critical to your success. Here are a few simple strategies that will help you boost your website's organic traffic. Let's get to know them!
How to Get Traffic Without Ranking?
We offer to learn about workaround strategies that you can employ to increase your online traffic without spending money on pay-per-click (PPC) ads.
Tips for Getting Organic Traffic to Your Website
Blog Regularly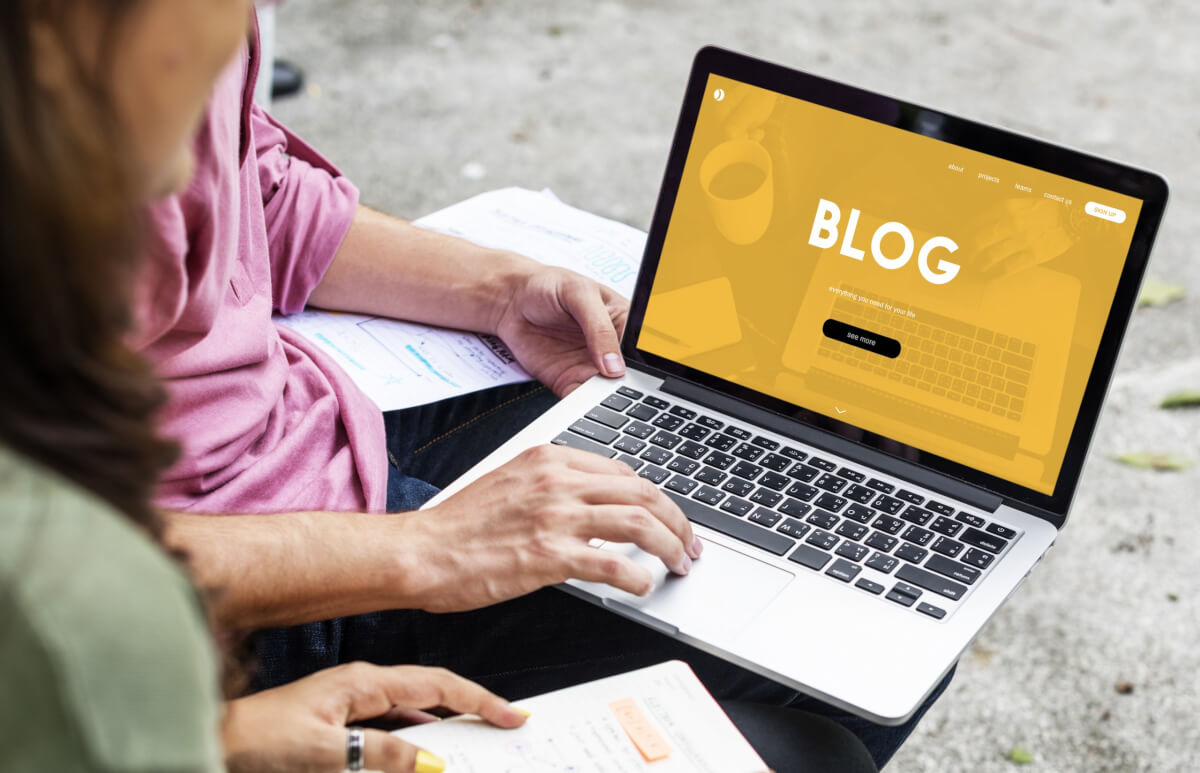 Blogging is the primary and most effective way to generate a large amount of organic traffic. You will be a content industry winner if you write strong content that your visitors will love. You will get a lot of organic traffic, and many people will come back to your blog or website multiple times. However, if you write content that is poorly written and spammy, you will lose a big number of visitors, so avoid it.
It's critical to use the alt tag wisely to optimize the photos on your website. Relevant content, proper internal links to important material, and the strategic use of the right keywords can all help you rank higher.
Google Listing
You must add your business website to Google's business listing if you want to acquire unique, organic traffic. Google listing is a local listing of companies in your area; when someone searches for something connected to your business, Google primarily displays local businesses. You can increase the amount of organic traffic with Google Business and it is completely free.
Viral Content
Viral content is anything that gets a lot of attention on social media, such as an article or a video. Email marketing, newsletters, and news websites all use a viral content strategy. The fundamental goal of viral material is to become popular overnight and to have a big number of people view it around the world.
Tips for Getting Your Content to Go Viral
Increase visitor engagement by creating visual content.
Create content that is both professional and easy to read.
Create content that is well-researched and devoid of plagiarism.
Target your audience and thoroughly understand his needs.
Allow a video blogger to market your content.
Create shareable and engaging content to increase traffic.
Answering FAQ or Quora Questions
Quora can assist you in reaching your target audience. Quora traffic can help you generate valuable leads for your company. It is the most effective approach to increase the number of visitors to your website — here are some tips on how to utilize Quora to increase traffic.
Make a killer profile.
Conduct a content analysis.
Respond to the problems with a researchable article.
Website Bookmarking
Bookmarking websites enable you to index your pages and bookmark content that you can share as needed.
Website bookmarking enables you to produce and publish a series of niche-related articles, all of which should be unique and relevant to your product. For the best search results, they should be tagged with relevant keywords.
Marketers can also use social bookmarking to include URLs back to their landing pages, resulting in increased organic outreach via naturally authorized backlinks.
For example, you can develop seasonal or promotional material to attract a large number of visitors to your website. You can also unite your users by building a library on one of these social bookmarking services, such as Pinterest. They'll learn about the solutions you offer through your brand.
Internal Linking is Important
After you've completed the content catalog, you should concentrate on creating internal linkages. You can best connect the content catalog to your blogs and website so that visitors can be directed to more relevant information. This is a process of creating internal links.
It will encourage visitors to stay on your website for a long time, which will improve your search rankings. It's a great approach to drive organic traffic to a newly launched website.
Don't go overboard. The presence of a large number of internal links, as well as their overuse, will make the website or blog appear spammy.
Don't Forget about Incoming Links
Google and other search engines always give websites with a large number of incoming links precedence. It's much better for your website if the links originate from reputable sources. Clients, family, friends, partners, members, suppliers, fellow bloggers, and industry professionals can all be encouraged to link to your site.
The more incoming links your website has, the more organic traffic it will receive, and the higher its search rating will be.
Beware of SEO snakes, as they can deceive Google with fraudulent incoming links.
Why Should You Use Social Media?
Social media is an excellent source of audience. Use social media marketing services that are really effective – Facebook, Twitter, Instagram, and LinkedIn will be your greatest and most important social media platforms. This will aid in the recognition of your website's name in Google and other search engines.
Provide readers with informative, valuable, and simple-to-understand content. At the bottom of every piece of content, the share option must be enabled. If people enjoy it, they will share it, resulting in more organic traffic to your website.
Data and Metrics Help to Improve Your Results
Only after your website has been correctly optimized will you be able to acquire traffic. It makes no difference whether it is ranked highly or not. Blogging on a regular basis, developing high-quality backlinks, and distributing material on social media platforms are all important. However, tracking your website's statistics is much more critical.
To Track Data, You'll Need to Pay Attention To
People that have visited your website.
How many impressions do you have?
If total traffic is increasing or not, how many clicks happened?
Organic traffic.
Bounce Rate and Exit Rate.
Mobile, desktop, and tablet traffic.
What keywords do visitors search for and where do they come from?
If blogs are becoming more popular, content is becoming more important.
Try Guest Posting
Instead of focusing just on on-page SEO services, consider generating leads by guest blogging on respected and famous sites in your industry. Just make sure to write professional material that adds value to the reader's experience. It should be easy to share and have the potential to go viral.
You must add a link in your guest post to the webpage you want to boost visibility. And if your guest post is successful, you will receive free visibility, leads, and possible conversions indefinitely.
Try Video Marketing
Create a YouTube video for your store's channel. Begin by reviewing your products and giving links to your store where they may be purchased. Then, reach out to a YouTube influencer with a large following and offer to pay him to review your products and include a link to your ecommerce website. This can not only drive organic traffic to your store, but it can also increase sales.
Create Infographics
The next stage is to produce visually appealing infographics that provide relevant statistical data for those in your specialty. If you don't have the necessary graphic design skills, you can hire a freelancer and provide them with the necessary data and copy for the graphic.
Share your finished infographic once you've solved an issue or answered a question relevant to your niche. Host it on your website and expand its awareness by sharing it on social media and in community forums in your niche. Infographics frequently outperform ordinary blog posts and text-based webpages, while being more labor-intensive than other techniques.
Conclusion
Creating high-quality content will always help you achieve your goal. The higher the conversion rate, the more you can keep your clients hooked on your website. You can also take the help of a conversion rate optimization agency. Aesthetic appeal can be added to your website with well-curated information, proper use of infographics, appealing themes, and useful visualizations. This may result in more digital traffic for your company.
You must supply visitors with what they desire in terms of your business or service. Show insight, provide high-quality material and trendy and useful information, and you'll eventually attract traffic.