Almost everyone knows that WordPress started as a blogging platform. Over the years, this platform has matured in sophistication. Consider it as a website's foundation that can be easily customized by installing a theme that controls everything on the website including its appearance and functionality.
Themes have dramatically evolved to include video playback, image sliders, and several other animated elements. Suddenly WordPress has become one of the most widely utilized Content Management Systems (CMS) for building blogs and websites. Due to this, many WordPress Development firms have come up around the World to offer WordPress development services, modern Custom WordPress theme integration and lot more.
It is estimated that WordPress.com network welcomes more than 409 million people who view more than 15.5 billion pages per month. 41.7 million New posts with 60.6 million new comments are published each month. WordPress offers almost everything for free. It assists the users by offering regular updates for plans, custom domains, and various products like Akismet (anti-spam software), VIP hosting partnerships, etc.
So far so good!
But is the WordPress really good for SEO? Should I use it instead of other CMS like Drupal, Joomla or Squarespace?
WordPress sites allow Google or other search engines to ping when the content is published, crawl the web content and several other SEO friendly perks, thanks to its built-in SEO features. Not only this, you'll get the access to various third party SEO tools, services, and resources including WordPress SEO guides, SEO plugins and more.
Whether you've used it in the past or want to start using it now for your personal or business blog, here is the breakdown of a number of SEO benefits you get with WordPress!
Here we go!
Easy to customize Meta Data
WP not only offers a well-coded default site template but also enable you to customize every single page for SEO. You can effortlessly create meta descriptions, title tags, URLs that can be well optimized for the keywords to target your potential customers. Whether you are building a blog post or a landing page, you can easily include the add plug-ins or the custom excerpts keeping in mind your exact requirement.
Plug-ins Enhance Site Functionality
By choosing plug-ins one can easily customize his/ her WordPress site to enhance the overall website functionality. Some plug-ins like "WordPress SEO by Yoast" are developed specifically to enhance the SEO. This plugin is very popular as it offers the option of "Add a new post" page that enables the user to optimize by scoring the content on the basis of key components like meta descriptions, H1 tags, and title tags. Further, you can also create an XML sitemap and various other features to enhance your website's SEO optimization.
Fast Sites are SEO-Friendly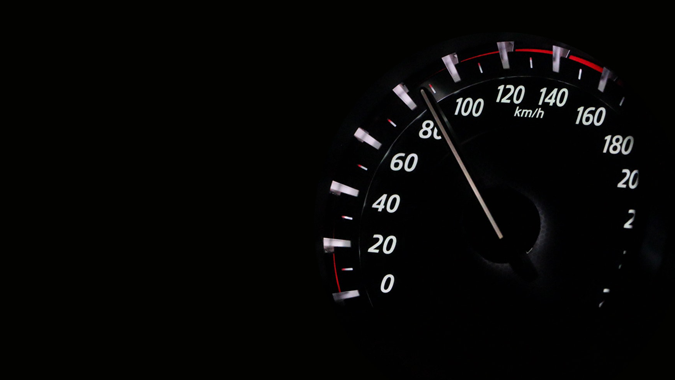 Choosing a WordPress theme or a template is one of the first things you do while you set up a WP site. It is believed that some of the themes are more SEO-friendly than others, very often a WP theme that loads faster is considered good since Google or other search engines consider website speed as an important raking factor. WP sites are considered to have faster load times. Moreover, you can further optimize the loading speed by using certain plugins like WP Super Cache.
No Dependencies
You don't require to be skilled in Web Designing or to hire WordPress Developer, WordPress even caters to the novice or people with less experience in web designing. Unlike the other CMSs like Drupal or Joomla, it is easier for you to upload the content and build a site much faster on WordPress. You can also launch your SEO campaign faster with much accuracy.
Access to WordPress SEO Specialists
Review and analytics play a vital role in determining the success of any tool or functionality. To review the WP SEO guides, to improve and take the SEO to the next level, you might require the assistance of an SEO specialist. Since WordPress is among the top content management systems, there is no scarcity of the Specialists who have their expertise in WordPress SEO. Besides, hiring an WordPress SEO experts would be a lot more economical than that for a website that runs on Joomla or Drupal.
Crawling WordPress Sites Is Easy for Search Engines
As simple link structure and the frameworks are spread across a number of other websites, search engines get easily familiar with such websites. It becomes easy for the Google's spider software to find, crawl, index and rank your web pages
Organized Content and Site Structure
Content and Site Structure plays a vital role for both search engines and the user retention. It determines whether or not, a user can find the content related to what they are interested in. Owing to this, reviewing and enhancing the site's structure is essential for a healthy SEO. WordPress spontaneously structures the content by arranging it into blogs categories, Blog posts, pages, and tags. When you create a content post, you are required to specify the content type (blog post or page). If it's a post that you have to further choose the tags and categories.
Clear Permalink structure
Similar to the Content and Site Structure a good SEO requires a well-organized Permalink (URLs) structure. A simple and clear permalink structure should be set properly before avidly writing the content posts. However, if you decide to alter the structure over the due time, ensure that it properly redirects users to the new one. WordPress enables the users to set your very own permalink and use the parent pages (for a page) to arrange the new permalinks.
We advise that you make sure your permalink structure is properly set before avidly writing posts. If you do decide to change your permalink structure over time, make sure you properly redirect users from the old structure to the new one. It is easy to change the default permalink structure in WordPress too.
Mobile Optimization
Unless you've been AWOL for the past few years, you would know how big mobile optimization actually is when one talks about SEO. It is no more a luxury; it is a basic necessity.
It has been long since efficient workers in Google's offices released the Mobilegeddon update wherein all the websites which weren't 'okay' in terms of their mobile experience were pushed far far away in the rankings. This placed a dent in the lives of countless marketing managers.
It is plain common sense though; haven't we all been swept away with the mobile mania. Think for yourself! When was the last time you woke up without a mobile screen sitting right next to you? This is where WordPress ticks all the right boxes shelling out mobile friendly websites by default.
Optimized Themes for All Website Types
Whether you're selling meat products online or have a fashion portfolio website or a fitness oriented e-commerce website or even a basic get-to-know-you website; WordPress has suitable and relevant themes for every single purpose.
One look at the WordPress vault would leave you stunned as you gaze through every particular theme which will suit your needs. What's better is that these themes are specific to every domain; hence you will get nothing but the best no matter what your website purpose is.
And these themes are optimized for you; which is kind of a win-win situation. Gone are those days when WordPress websites were considered only for blogging purposes. And you know how important seo is for ecommerce, right?
SEO Guides Galore!
You heard it right! If you are thinking of jumping or have already jumped the WordPress bandwagon; you will have a wide array of SEO guides to choose from. Whether you're taking woocommerce development agency or not; you will hear the same facet everywhere.
Multiple SEO guides for WordPress have penned down on the Internet; just waiting for you to unfurl. So if you ever feel stuck or wish to enhance your IQ, just crack on. One SEO guide which has taken the marketing world by storm is Yoast. So, choose this one on priority if you ask me.
High Security – No Problem!
Is WordPress good for SEO? Is WordPress SEO friendly?
Hope things have become clear by now. Often these questions do arise and good reasons why. Because a website isn't just a website; it's an online portrayal of a person, a brand and much more.
For some, it is a source of bread and butter; hence a certain level of skepticism is always there, especially when it comes to general security.
One of the quickest ways to slip down search engine rankings if for your website to exhibit faulty security norms, getting hacked, getting infected with harmful viruses and more. And thinking that you will never fall prey to this is one big problem.
WordPress websites are secure top to bottom and are constantly improved. No wonder why millions and millions of individuals across the globe are flocking towards this gem of a CMS. Just in case any vulnerability is detected, a security update is rolled out by WordPress sooner rather than later to avoid your WordPress website from being hacked.
Become a Social Media King/Queen
One of the most important WordPress SEO tips you'll ever get is to polish your social media presence. Google well and truly takes into account the conversations surrounding your brand, how your followers are interacting with you, the review and feedback they're giving and how strong and active your follower base is.
And as much as we love organic traffic, in today's social media centric age, that's not the only big traffic stream that exists. Social media is one such channel which hosts endless potential for you and your brand. Hence, it makes for a good idea to integrate social sharing and social media plug-ins on your website right from the off.
This is where WordPress is going to be a very convenient platform for you. Not only are you getting into the good books of Google's SEO team, but you're generating multiple leads as well.
User Friendliness in Abundance
This is where SEO optimization for WordPress works its magic. What's the one thing your website can't do without? One feature which every customer yearns for? Something which will not only attract untapped individuals but will help retain the existing customer base as well?
You guessed it right! All these questions are governed by the user friendly quotient of your website. How does help on the lines of SEO you ask? Better your website is in terms of being user friendly, more will be the number of visitors on your site and your average session time will improve as well.
All these factors matter a lot while deciding search engine rankings. This user friendly nature is exhibited not only on the front end but the back end as well; in the sense that it is fairly easy to operate and modify bits.
Credible HTML Markup
Essentially, WordPress websites are written in PHP; however, there's a repertoire of HTML web pages as well which makes the overall website very understandable in the eyes of search engine crawlers.
Some of the latest WordPress themes have already benefited from the advantages that HTML5 brings to the fore by rolling in timely updates.
Optimized Images
We all very well know that this is not the age of content; it is the age of graphics. Because no one has the time anymore! No one can go through passages of content and admire a service or product. Almost everything needs to be visually transmitted to the audience to gather their attention and keep them hooked.
Hence, WordPress has not only found a convenient way to use all such multimedia forms with your website; but it helps you to optimize as well. This is done using tags, ALT text, descriptions, etc.
WordPress is an Open Source Through and Through
One major factor for this is the fact that WordPress is an open source platform. Usage of this is that a credible web developer can create a plug-in or a theme suitable for WordPress and contribute to the community as a whole.
This comes in handy when you want to completely change how your website is looking or when you're targeting a difference audience set. As you can simply forge and integrate a specific SEO function with your website.
What it does is that it allows you to stay on top of things; no matter how many updates Google keeps on releasing on a periodical basis, you can always make tweaks in your website to make it optimized as per the current norms.
Conclusion
Indeed! WordPress is amazing for the SEO. The list might seem long, but then that is how potent a combination this is – WordPress and good SEO. These often walk hand in hand and act as a boon for brands and individuals for whom SEO plays a crucial role in generating money. However, to actually get ahead of the competition, you need efficient and highly professional SEO services. What do you say?