With more than 60 million users, there's no denying that WordPress rules the web.
This free web software is by far the most popular Content Management System.
Let's look at the numbers here- it is used by 75 million websites, produces more than 65 million new posts each month, more than 40 million comments, and more. While the numbers are enough to tell the success story of WordPress, it's interesting to note that the CMS takes up more than 25% of websites around the world.
That takes us to the next question –
Why WordPress is The Most Popular CMS in the World?
The reasons are many.
WordPress helps users create, manage, update and organize their websites and blogs by using a number of tools. Google Trends also reported that WordPress is 9 times more popular than Drupal.
Reasons Why WordPress is The Most Popular CMS in the World?
Talk about brands, and all the big ones use WordPress. First and foremost, it's simple, it's easy and it's accessible. But there are many other reasons why the platform is so popular.
Ease Of Use
If you are already exploring Joomla, Drupal along with WordPress, any WordPress expert will tell you that it's the simplest among them all. It's super easy to build websites with WordPress. No need to learn about those complex codes and programs. Users find it extremely convenient to change the layout and the content of the websites built on WordPress.
It is a Universal Platform and there is no doubt about it. WordPress is powering millions of websites across the globe. It has a standard WordPress dashboard that can be easily used by anyone. From its themes to tools and plugins, everything caters to audiences around the world.
WordPress Is an Open Source
This simply means that you can do whatever you want with it. You can connect it to your own servers, extend it, download it and experiment with it the way you want. Interestingly, you can change it too.
Go to the roots of WordPress to access the core files of the software and make edits. They do not make noise about this feature. This is the one feature that any WordPress development company in the USA swears by.
Works Perfectly For SEO
This is the other most important reason why WordPress is making it big. WordPress is great for SEO, probably the reason why it has become the most popular CMS in the world.
All the features have been built to optimize your website for SEO. Look at its permalink structure, the option of making your URL keyword rich, and all other options, and you'll see how WordPress can make your website SEO rich. Any professional WordPress SEO consultant will suggest you use WordPress for this reason.
WordPress has a proper HTML markup. This works wonders for websites. Most CMSs do not have an effective HTML markup, which makes WordPress an exception. Apart from that, WordPress uses title tags and headings in a clever way. In fact, the CMS produces optimized images.
You can use some free SEO plugins to create an XML sitemap. This is generated automatically. WordPress submits it to Google. You don't have to do anything. You can control your title tags more with this. The CMS is majorly content driven which makes it even better for your work and business.
You don't need to be an expert to download plug-ins and make them work. You don't have to hire someone to do it for you. That saves you cost. The CMS guides you through everything.
Easy Updates
For any software to work effectively, updates are a must. Apart from that, updating software plays an important role in securing a website too. However, unlike any other CMS, WordPress is super easy to update and this can be done with a single click.
Easy Accessibility
Accessing WordPress is a breeze. You can access it easily across all platforms. It uses a free license server, which means you can install it conveniently on either Windows servers or Linux. It uses CSS and HTML with PHP to render web pages, which makes your website available on mobiles of all kinds.
60 Languages and Counting
The organization claims that you can develop your website in 60 languages. Even though currently more than 70 percent of websites on WordPress are in English, it has been entirely translated into over 60 languages. It is the multilingual feature that makes the CMS to audiences around the globe.
The Most Innovative
Even when it is used by millions of users around the world, it's the innovation that makes WordPress so stable in catering to such a vast audience. The CMS is always ahead of the times. Any glitches are fixed immediately by the CMS and they frequently update their software and use superior technology to ensure safety.
Speed and Efficiency
If you have used WordPress before, you know it is popular for its 5-minute installation. Upload your pictures and content within minutes. This is a big reason why it's one of the most loved CMSs today. You can adapt it any way you want, as many times you want.
Built-in Blogging System
This is one of the most beneficial features of WordPress. You can build a blog on a website at no additional cost (in most cases). The CMS allows you to easily add a blog to your site.
This is because it works on a default blogging configuration that further gives you great options to optimize and customize your blogs too. From tags to spam solutions, comments to widgets, media to Gravatars, you have control over everything on your blog— all at the same place.
Multi-user Approach
If you are a big firm, it's easy for various employees within your firm to run a website, and keeping it updated is no more a tiring task. The good news is, with WordPress, you can now make your site accessible to multiple users in different roles to keep it going.
With WordPress, you have different user roles like Editor, Contributor, Administrator, Subscriber, etc which allow people to access the website and ensure it is working properly even if you are unavailable. You can restrict their access too. Every role has a different responsibility.
Reliable Security with Regular Updates
WordPress is a hard nut to break. They know how much it takes to build a website, which is why they have come up with solid security measures to ensure that your site is protected from unauthorized access. The CMS updates its security tools to ensure airtight security. They use the best security plugins to make this possible.
They have a dedicated security team that works to improve security tools with newer versions of software updates. You can fix any issues on your website before they damage anything.
They, in fact, have a strong system to protect your websites from any criminal activity.
Low Maintenance Cost
In comparison to other players in the field, WordPress is relatively easier to maintain. It is cost-effective and easy to customize. Customization and development are a breeze with WordPress. You don't get stuck with a static website or a CMS that involves a lot of money to tweak.
This can save you a lot of money while you struggle to get your website up and running. The same resources can be used in other aspects of the business. It is these low running costs that make many amateur businesses invest in WordPress rather than other systems available out there
Meet Your Client Needs With Flexible Options
With changing times, business demands change swiftly too. WordPress is becoming increasingly popular because of its flexible framework. The CMS uses a flexible framework that helps businesses meet the demands of their clients without any hiccups.
Developers can modify layouts and edit applications. The websites are not limited to enterprise extensions. WordPress also uses a number of plugins to help websites run smoothly and smartly. If a business is working on a number of clients, this makes the edits and runs smooth.
Overwhelming Number Of Plugins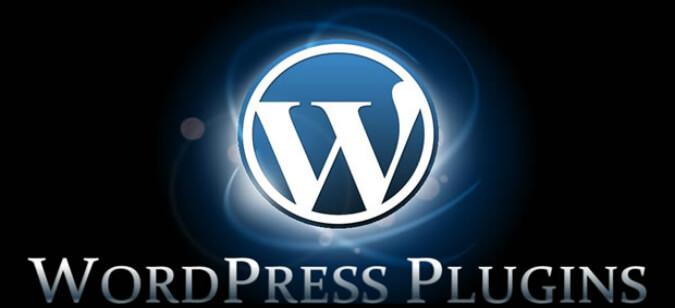 You can credit WordPress' success to this single component. This is what makes this humble blogging site move to the level of the most loved CMS. WordPress plugins are constantly updated and redefined to suit the needs of the changing times. These plugins operate autonomously and can be adapted to suit individual needs. These can be updated independently without really affecting the other components. These plugins make SEO easy, optimize marketing automation, modify new plugins, and keep the website, pictures, etc updated without any interference from the user. Of course, the number of plugins is huge!
Exciting Themes On Offer
What do most people want in any great CMS? Themes are one of the most important aspects of any website or blog. One of the biggest advantages of any CMS is to make themes available for users to create a good-looking website.
Themes are as important as plugins. And that's what you get with WordPress, full-featured, pre-populated content and pictures so that themes are a breeze to use.
Versatile Platform
Who would have imagined that something that started as just a blogging platform will eventually become the best CMS in the world? This is because they are constantly engaging in new content, creating better plugins, and themes, and engaging with the best technology to make it easier for you. From a simple blog to an entire website, there is so much that WordPress can do for you.
Supports Membership
WordPress is a great platform for supporting membership websites. Whether it is the subscription to a premium service or any digital product, the CMS features everything. There is a theme that helps you create a membership site. This is where you can add multiple users and give them different permits. This also means you can get things done by many people instead of relying on one. Get help from a top WooCommerce development company USA to set up your membership website using WordPress
Not One Hosting Provider
You're not committed to one hosting provider.
Sometimes a particular host cannot handle the traffic on your website and that leads to frustration. So whether you want to switch or change your hosting provider, you have the convenience of WordPress. The CMS works with all kinds of servers and allows you to use any. And you do not have to be an experienced professional. This can easily be done without much hands-on expertise.
Whether you are an amateur user or an experienced businessman, the truth is, that you need a CMS that needs less work. It's something you don't have to learn before using it. WordPress does it all for you on its own and it's simple to understand. You can always hire a professional WordPress designer for any of your custom needs. No wonder, it stands in the list of the world's best CMS.