With over 500 million active users each month, social media giant Instagram is riding a different high. That's not the reason why you should use it for your eCommerce Sales. What puts Instagram at the forefront are its 300 million active users.
In comparison to other social platforms, a significant chunk (close to 65%) of Instagram followers interacts with brands.
You shouldn't be wondering why Instagram is the best media investment. Ask Woocommerce specialists, media experts, and analytical tools, and you'll know why Instagram is such a big deal!
How to Increase Your Ecommerce Sales Through Instagram
Let's find out how you can increase your eCommerce sales with this platform.
1. Create a Business Account
Here's the first step after you have created your profile. Upgrade to a business profile, and is a simple process. A lot of people out there are using their profiles to sell products, but Instagram recommends you use a business account. This allows you to put up more details about your products.
2. Create Content for Your Target Market
Instagram is full of content, but no fluff. When you want to market your product on Instagram, first sift through the market audience you want to target.
Make sure your content is high-quality. There is no other success formula on Instagram that works better. Use different tools like Canva, Pablo, and others to create images that speak about your product.
Use 1080 x 1080 size images and don't make the captions more than 2,200 characters. Remember that the first three lines are visible after which the subtitle is followed by "more". The look of your profile should be in sync with your eCommerce store design.
And here's the best part— you can do all this by scheduling your posts. There is no need to sit there all day regulating this content. You can create specific posts in advance, even targeting popular days on the calendar.
3. Create Shoppable Posts
There's a limitation on Instagram for commerce stores. You are allowed to add only one link to your profile.
You cannot add links to your profiles as well. But that doesn't mean they are restricted to only looking at your posts and not buying. Here's the catch.
Tools like Scoutsee help you here. You can create your storefront by adding a link in your bio. Use "Click in the bio for more" if you want to take them to the store.
Take people to the link in the bio. When people click on this link Scoutsee will redirect them to a page where there will be a list of products on the right side of the photo. And no matter which product the user clicks on, they are redirected to that particular product's page.
4. Engage with Followers
Just posting engaging content is not enough. Your followers want to engage with you to find out more about the product. So when someone leaves a comment saying, "I want to buy this", respond immediately.
You do not have to entertain every pop-up or compliment there. You can easily ignore the random check-ins. Even better, create an automated response system and restrict its limit to a certain number.
Another way of boosting engagement is by using videos. Choose an explainer video company that helps you focus on all aspects of your business with the right delivery message in a short format.
5. Website Improvement with Instagram Pro Widget for Magento 2
What is Instagram Widget?
It is a free Magento 2 extension that allows you to display Instagram images of your products in the store with relevant hashtags.
Use the right Magento 2 website development to configure the extension on your eCommerce website. Here's software that simplifies Instagram integration with your eCommerce site. With the use of the Instagram Pro Widget, you can display any photos from Instagram. No prior authorization is required.
You can just install the extension and start working on Instagram integration. It allows you to choose photosets to display on the front side.
[blog_request_call]
6. Ditch Those Professional Models and Settings
This is something all fashion brands are using well and nailing it. Look at what a brand like Shein is doing. Your Instagram content should be relatable to a wide variety of audiences. You can get reviews from your Instagram followers. Let them see a person wearing your brand's outfits with a summary.
Some brands are using fashion bloggers' photos in the brand's outfits and getting leveraged from the bloggers' network as well.
People will believe influencers a lot more than you. "By recruiting influencers, FoundrMag made more than half a million followers within 12 months."
You can ask them to create sponsored posts for you and get engagement for many of their followers too. This primarily depends on how many followers the influencer has.
7. What is Conversion Rate Optimisation?
For mature brands, let's say the ones with more than 500 transactions in a month, the CRO is something that can help your brand with sales.
Conversion Rate Optimization Agency helps your collect and analyze qualitative and quantitative data. It's a perfect way to understand and find out why people are buying or not buying from your website.
CRO gives you in-depth analytics from UX research. This is qualitative data that can help you make relevant changes to your website. This analytics usually comes from surveys and interviews.
8. Do Not Hard Sell
Walk the fine line between selling and hard selling. Do not be too boastful in the kind of imagery you choose. Visuals should not show something that your product is not.
Let your followers make their own decision about buying your product.
9. Use more Hashtags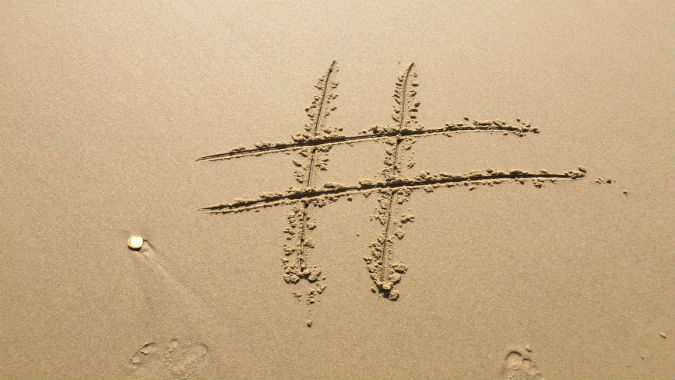 For most platforms like Facebook and Twitter, using more than two hashtags can reduce engagement. When your eCommerce store grows, you will need a hashtag that is for you alone. Your store's hashtag is searchable. Once you create your hashtag, you should all this to every image you post.
Use this hashtag in your bio.
How to choose the right hashtags?
Look for phrases and relevant keywords. They should resonate with what you are trying to sell.
Look up trending hashtags and see how you can leverage them for your brand.
Use the best SEO services to use the right hashtags to go with your brand.
There are many apps like Iconosquare that help you know the latest hashtags. The app can also help you identify the kind of target audience using those hashtags.
10. Run a Contest
Why are contests important for business? What does your business make out of contests?
You get more engagement and many more followers. Statistics reveal that more than 70 percent of Insta users have participated in a contest on the platform.
How do you ensure you are running a successful Instagram contest?
What is the giveaway?
This should be one of your bestselling products. You can also look at something like a significant gift card for your online store. It should be something desirable. Make the discount, giveaway, or deal clear by using overlays in graphics.
Detailed Caption
Make sure you give all the crucial details of the contest in the caption.
Make the captions simple. Trying something along the lines of—"Post your favorite picture wearing ripped denim. #DenimMania. Stay tuned for the winner details."
Reminder: Make sure you post reminders after a few days to keep the audience engaged. Many people on Instagram, or anywhere else for that matter, follow a brand only to see what the giveaways are. Make those exciting.
Conclusion
If you are an e-commerce marketer, you must always be looking for ways to drive traffic to your store. With Instagram attracting hundreds of millions of users each year, do not miss the opportunity to use it as a platform to make sales.
While Facebook and Twitter are great, these are not channels that can give your brand everything you need. To make sales profitable, you need to strategize better and refine your brand marketing strategy.
According to Forrester Research, brands attract 58 times more engagement from their Instagram followers than they did on Facebook. This number is double in comparison to Twitter.
Need we say more?